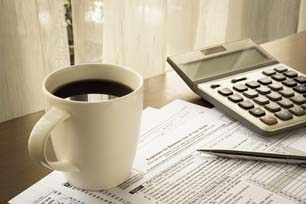 We can assist with all aspects of general accounting and bookkeeping including Tax Planning, accounting for Capital Gains, investments and business, preparation of Financial Statements, quarterly monthly and annual Business Activity Statements and lodgement of simple or complex returns.
Individuals - Salary & Wage Earners
When you start work, you need to get a Tax File Number.
The main tax you will pay is Income Tax, calculated on your income such as salary and wages.
Every year, a Tax Return is to be lodged with the Australian Taxation Office letting them know your income and the amount of tax you have paid, as well as allowable deductions.
We can lodge your Tax Return to make sure you get the best outcome for as little as $155 (for a standard basic return) which is a claimable expense.
Sole Trader
A Sole Trader is a business entity that is owned and run by one individual and in which there is no legal distinction between the owner and business.
We can handle all your reporting requirements, BAS preparation and lodgement, Income Tax Returns and assist with general bookkeeping.
Partnership
Partnership is an arrangement where parties agree to cooperate and to advance their mutual interests. A Partnership is formed between two or more entities in which partners co-labour to achieve and share profits and losses.
Company
A Company is an artificial entity recognised by law as a legal person with its own rights and liabilities. It is regarded as a separate entity distinct from its shareholders, its directors who control its management and its officers and employees.
Trust
A Trust is the relationship between Trustee and Beneficiaries in respect of Trust Property. The Trustee is said to own the legal interest in the Trust Property and the Beneficiaries own the equitable interest.
Self Managed Superannuation Funds (SMSF)
SMSFs allow people to control their own super investments for their retirement. An SMSF must be run in accordance with the law and reported to the Australian Taxation Office on its operation. We can set up your SMSF and manage all reporting, record keeping and administration requirements.